Member Institutions
Study Maryland features ten Maryland colleges and universities. From Associates to Doctorate degrees, on large and small campuses, Maryland is the ideal education destination for all types of international students.
The Community College of Baltimore County
The Community College of Baltimore County is the largest community college in the state of Maryland. CCBC graduates take advantage of tremendous tuition savings and guaranteed transfer to University of Maryland system schools. Graduates of the CCBC Honors program move on to many of the nation's most selective colleges and universities, often on scholarship.
Degrees Offered: Associates
Frostburg State University
Frostburg State University is a public university that focuses on experiential learning. Students at FSU enjoy small class sizes, and opportunities for internships as their education prepares them for industrious careers after graduation. Located in the beautiful Appalachian highland area, the FSU campus offers students an environment in which to meet their potential.
Degrees Offered: Bachelors, Masters
Goucher College
An innovative liberal arts college and graduate school where every undergraduate studies abroad, Goucher strives to educate the whole student and promotes a broad education over narrow career training. Goucher students master a range of knowledge, including critical thinking, communication and quantitative reasoning skills that U.S. employers overwhelmingly say they want job candidates to have.
Degrees Offered: Bachelors, Masters
Howard Community College
"You Can Get There from Here" is HCC's promise to students. Whether your goal is to learn English, transfer to a top four year university, or launch a career, HCC's academics and supportive environment will get you there. Honors programs offer leadership development, mentorships and enrichment experiences. Tutoring and learning support will help you achieve your full academic potential at HCC.
Degrees Offered: Associates
University of Maryland-College Park
The University of Maryland- College Park is the state's flagship university and one of the nation's preeminent public research universities. A global leader in research, entrepreneurship and innovation, the university is home to more than 40,000 students, 10,000 faculty and staff, and 280 academic programs. UMCP proudly hosts international students from more than 120 different countries.
Degrees Offered: Bachelors, Masters, Doctorate
Montgomery College
Montgomery College is Maryland's premier community college, serving more than 60,000 students each year through credit and noncredit bearing programs. With a student skills oriented approach, Montgomery College focuses on accessible educational opportunities for a diverse community of students and excellent post-graduation outcomes. Graduates from MC go on to study at top ranked universities around the world!
Degrees Offered: Associates
Morgan State University
Morgan State University is a Carnegie-classified doctoral research institution offering more than 100 different academic programs leading to degrees from the baccalaureate to the doctorate. As Maryland's premiere public urban research university, Morgan serves a multiethnic and multiracial student body and seeks to ensure that the doors of higher education are opened wide to as many as possible.
Degrees Offered: Bachelors, Masters, Doctorate
Notre Dame of Maryland University
Notre Dame of Maryland is an independent all female college of liberal arts, affiliated with the Catholic church. Offering Bachelors, Masters and Doctorate degrees, the well rounded academic options and commitment to socially conscious education, Notre Dame of Maryland students create change, transform lives and graduate as leaders.
Degrees offered: Bachelors, Masters, Doctorate
Salisbury University
Salisbury University is a public university with a private college feel. Its beautiful campus, small classes and engaging faculty will make you feel at home and challenge you to get involved! With award-winning residential and academic facilities, international student support services, and quality programs taught by leaders in their discipline, SU is designed to help you excel.
Degrees offered: Bachelors, Masters, Doctorate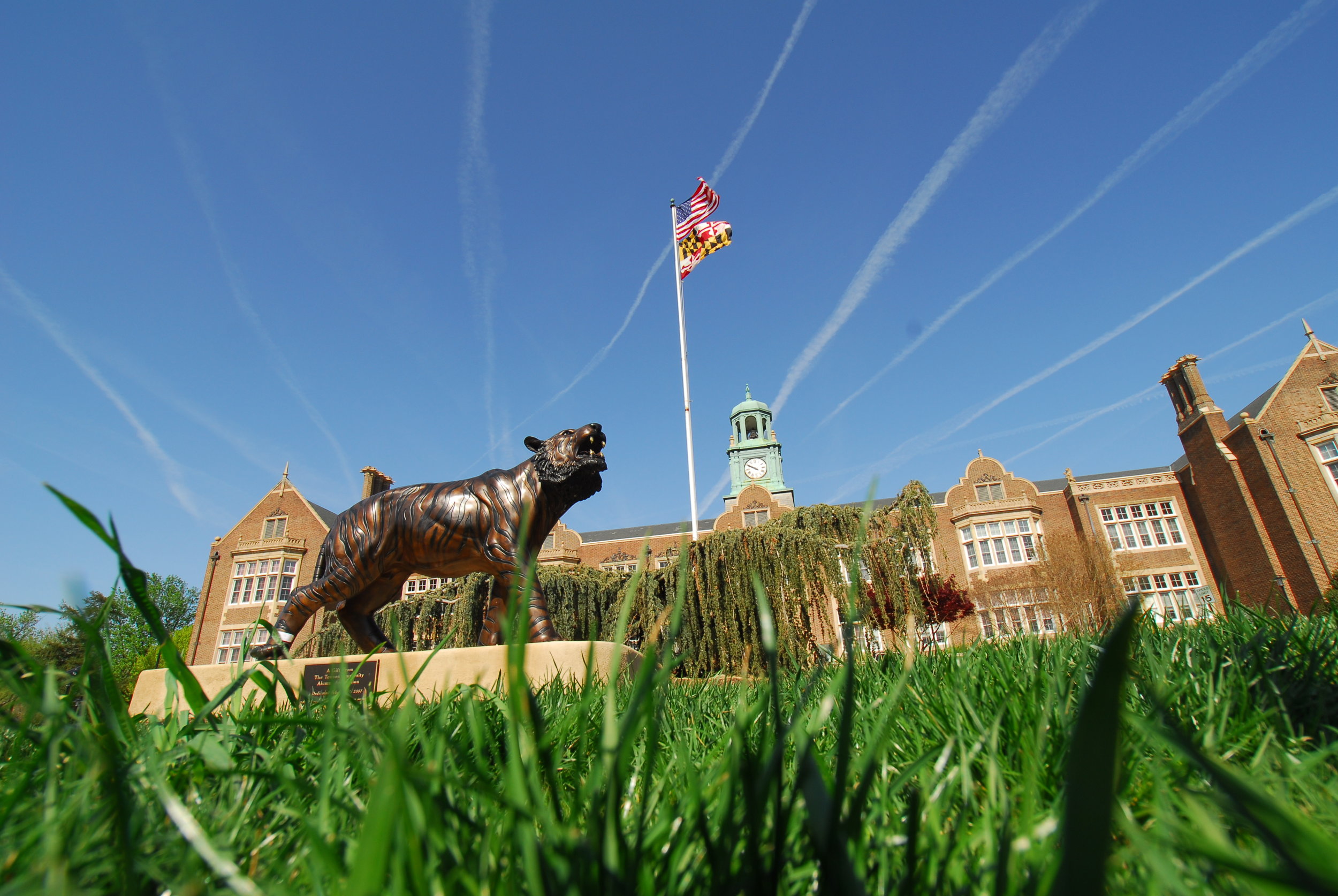 Towson University
Towson University is a comprehensive public university located in the safe, diverse suburb of Towson just outside of Baltimore. Towson University is Maryland's university of opportunities, helping students gain the experiences and education they need to become leaders in their industry. TU students enjoy the many academic programs and exceptional faculty typical of a large university along with a strong community and personalized education common in smaller colleges.
Degrees offered: Bachelors, Masters, Doctorate
University of Maryland, Baltimore County
UMBC is a top-ranked public research university integrating teaching, research and service. Designated an Honors University, the campus offers academically talented students a strong undergraduate liberal arts foundation that prepares them for the workforce, graduate study, community service and leadership. UMBC emphasizes arts, humanities, engineering, human services, information technology, public policy and science.
Degrees offered: Bachelors, Masters, Doctorate